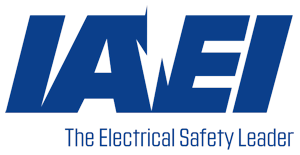 Rocky Mountain Chapter
Website
Rocky Mountain Chapter Workshops
Upcoming Dates in 2023:
February 10 – Denver
February 24 – Gunnison
March 10 – Montrose – Livestream Available
March 23 & 24 – Annual Meeting/Northglenn – Livestream Available
April 14 – Durango
April 14 – Pueblo – Livestream Available
April 28 – Grand Junction – Livestream Available
May 5 – Colorado Springs
May 12 – Rifle
May 12 – Denver Area
June 9 – Denver Area
October 6 – Aurora
Northeast Division Workshops
February 10 – Greeley – Theory and Calculations
89TH ANNUAL MEETING
A Big THANK YOU to all who attended!! We will see you next year.
The Rocky Mountain Chapter 89th Annual Meeting was held on Thursday, March 31 and Friday, April 1, 2022 with 164 attendees The meeting was a big success and we appreciate all who attended! We do expect to post the code panel questions and answers in the near future.
Mark March 23 & 24, 2023 on your calendar for next year's meeting. We anticipate a sold out venue due to it being a year to look at all the 2023 Code Changes. Registration will not begin until January 2023.
SCHOLARSHIPS:  We will be offering scholarships to next year's meeting for someone that might be not be financially able to attend or is a rising star in the industry. If you know of someone who you think may be deserving of a scholarship, please send a letter to us stating why you believe this person would benefit from attending this meeting. Recipients will receive a free one-year membership to the International Association of Electrical Inspectors. We have a limited number of scholarships available so let us know as soon as possible. Please use the Contact Us link at the bottom of this page or send a letter to Rocky Mountain IAEI, PO Box 209, Drake, CO, 80515 or Email us directly at IAEI Rocky Mountain Chapter.
ARE YOU A STUDENT IN THE ELECTRICAL FIELD?
If so, you may be eligible for a FREE, 1-year membership in the IAEI. To see if you are eligible, please go to: https://www.iaei.org/page/2021-iaei-student-application
The Rocky Mountain Chapter welcomes you into membership in the Electrical Industry Safety Leader!!
See Our Latest "Did You Know" Blog Post

About The IAEI – Rocky Mountain Chapter
Did you know… NEC Changes and Adoption ​It is approaching that time again, bikini season, whoops…. Wrong article, NFPA 70 Public Input Stage.  Most, if not all of us in the electrical industry are well aware the NEC is revised, then updated every three years for the latest version.  This blog will not go into any further...
read more
Our Partners & Sponsors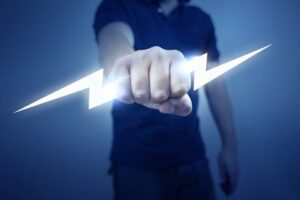 The IAEI Rocky Mountain Chapter would like to say "Thank You" to all of our sponsors who have supported us at our Annual Meetings.
We like hearing from our members, partners and customers. Please let us know if you have questions about membership in the IAEI, workshops or volunteering.