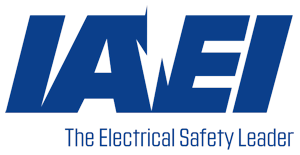 IAEI Membership
As a qualified electrical professional, you have the ability and knowledge to power an entire city. But with that power comes a greater responsibility to customer safety. People rely on you to install and inspect electrical installations that affect their daily lives — such as their homes, workplaces, and schools.That's why staying current in the electrical industry and being involved in a professional organization of peers is an important responsibility that is vital to public safety. Knowing what to do and being actively involved can mean the difference between keeping someone safe from electrical accidents and causing potential fire and death due to improper installations.
When you join IAEI, you receive exclusive benefits to thank you for your membership. You also enjoy the satisfaction of helping to support a broad range of IAEI initiatives that effect everyone who cares about electrical safety.
Become Involved in Leadership
From each local chapter or division level to regional level, multiple opportunities exist for the dedicated member to become involved in leadership. Most of these opportunities come through volunteer assignments that enable the member to develop new skills–trade, project management, and people management–that create new outlets for the member to give back to the profession and the community. Recognition comes as the member performs these assignments with distinction.
Chapters and divisions of the association meet locally to discuss important issues, share problems, and experiences, and learn how experts handle and interpret code issues.
Regional meetings provide opportunities for exchanging information and ideas with industry-related professionals, learning about new products and equipment at trade shows, exposure to other electrical standards, and making friends.
The Rocky Mountain Chapter


  The Rocky Mountain Chapter and the Northeast Division encourage you to become a member of the IAEI and take advantage of our discounted member registration fee.  The non-member registration fee ($100 extra) at our annual March meeting will get you a 1 year membership in the IAEI so you can take advantage of the Rocky Mountain Chapter discounted workshop rate for the next year. This saves you $20 on the current membership rate!! This offer CANNOT be used to renew your membership or update a lapsed membership! Any renewal must be done through the IAEI, not the Rocky Mountain Chapter.


IAEI Membership Categories
There are several IAEI membership categories and each category has it's own benefits. Membership categories include:
Student
Young Professional
Senior Professional
Professional
Premier Professional
Membership Benefits
Depending upon membership category, benefits can include:
Discount on IAEI Products
One-on-One Technical Advice
Weekly Newsletters
Access to IAEI Online Community (Member only discussions.)
Professional Development
Code Development Opportunities
Advocacy
and More
Other Membership Information
On the "Membership" page of the IAEI website you will find information on:
Member Sign-In
How to Find a Chapter
Renewing Your Membership
Becoming an Industry Partner
Group Membership